Build Jerusalem and Transform Lives through a Legacy Gift
"If I forget thee, O Jerusalem" (Psalms 137:5)
Jerusalem is a modern, thriving metropolis and a microcosm of Israeli society. Jerusalem also holds the key to solving most of Israel's profound social challenges – closing socio-economic gaps, healing rifts between secular and religious, and between Jews and Arabs.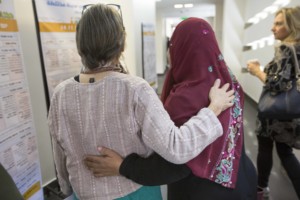 By making a legacy gift to Jerusalem, you will make your mark on the city, helping to build a vibrant and resilient city. The effects of your gift will be felt throughout Israeli society as a whole and help ensure Jerusalem will continue to be an inspiration to billions around the globe.
How?
General or specific gifts can be made to one of our areas of activity:
Communal Strength and Shared Living: With a special focus on the social and communal needs of the city's most vulnerable populations, we effectively strengthen the social fabric and community support systems of Jerusalem.
Creative Culture: Creative initiatives breathe new life into the city, enhancing its vibrancy and openness, and ensuring that it continues to be a source of inspiration around the world.
Future Leadership: By investing in the next generation and promoting young civil leadership with a long term commitment to the city, we safeguard the future of Jerusalem.
You can also choose to leave a general legacy gift to the Jerusalem Foundation, thus ensuring the future of Jerusalem as a vibrant, open and developed city.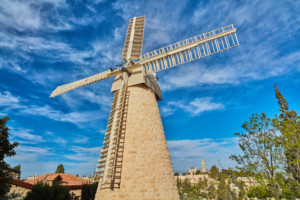 Thank you: If you have decided to leave a gift in your will to support the Jerusalem Foundation, thank you so much. We would be delighted to speak with you to find an appropriate project/program for you to direct your gift towards, and a way to recognize your gift, ensuring that your name and memory will live on in perpetuity and permanence in the eternal city of Jerusalem.
Please direct any questions or inquiries to:
Neil Greenbaum
The Jerusalem Foundation
11 Rivka Street POB 10185
Jerusalem 9110101, Israel
TEL: +972 2 675 1700
E-MAIL: neilg@jfjlm.org
Making a will is the only way to ensure that the people and charities you want to benefit after you are gone are remembered. It's also the only way to ensure that you have a say in how the belongings and possessions that you leave behind are distributed. Legacy giving is not just for the wealthy. Through planned giving, you can integrate philanthropy into your overall tax, estate and financial planning.
You don't have to tell us about any gift you choose to leave, unless you want to; it isn't legally required. It is however really helpful for us to know. We wouldn't ask the nature of any gift; just knowing that people are making the amazing decision to remember us in their will is enough to help us feel confident about funding our work in the future. Please be assured that any information you choose to disclose will be treated in the strictest confidence.