05.25.2020
The Jerusalem Foundation has distributed over $1 million in emergency aid in Jerusalem since the start of the crisis
The situation in Jerusalem and Israel is changing quickly as we emerge from the heart of the crisis and everyday more restrictions are being lifted and a new reality emerges.  The world started shutting down at the beginning of March and the Jerusalem Foundation responded immediately to provide for the basic needs of our city's most vulnerable residents.
In just 6 weeks of mobilization, the Jerusalem Foundation raised $1.3 million around the world and in Israel and was able to distribute food, educational packages, tablets and computers and provide much needed support for increased therapeutic and educational support to so many families at risk and with special needs.  Working closely with all agencies in the city and in full coordination with the Jerusalem Municipality and Mayor Moshe Lion, the Foundation and the volunteer community network that we have built across the city, went into action and ensured food security and a social support safety net for the people most in need.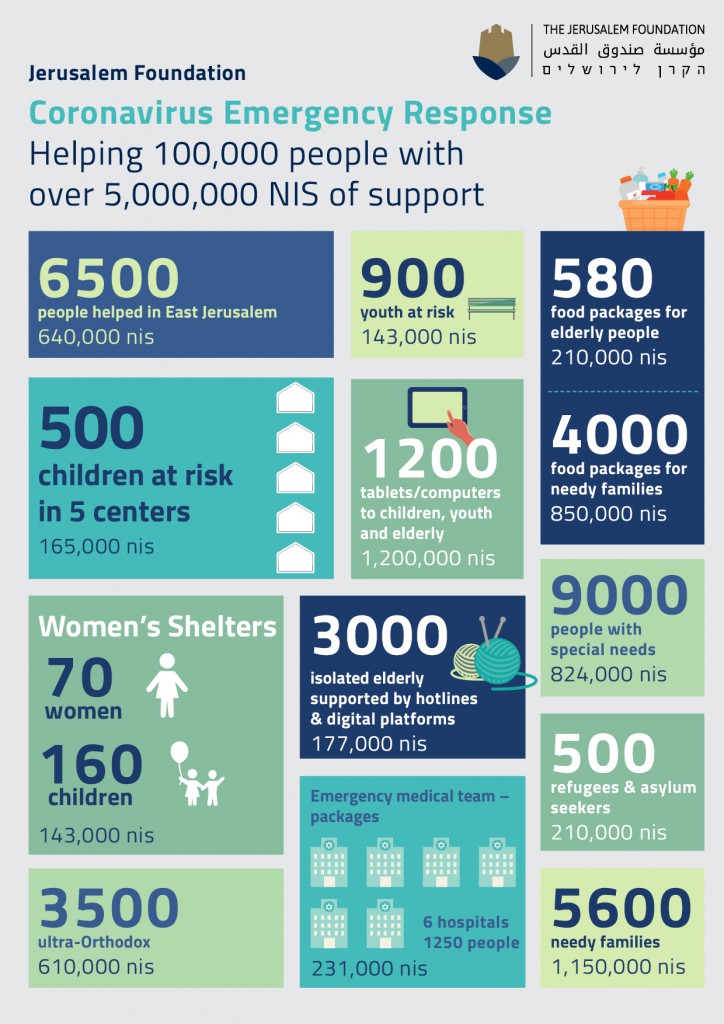 We were able to track changing needs on the ground throughout the city and to respond quickly to provide help to all of the women's shelters, homes for children and youth at risk, isolated elderly, adults with cognitive challenges and so many more.  The Jerusalem Foundation has directly touched the lives of over 100,000 people in the last short weeks and many more through the expanding circles of our support network.
Since the Jerusalem Foundation was established more than 50 years ago, our mandate has included caring for the most vulnerable among us and also, supporting and developing  culture and civil society.  We know that a city cannot flourish and thrive without creativity and inspiration. We are all still not able to return to a normal routine but this is a critical time for the fields of art, culture and civil society and we intend to help them get back on their feet and find a new normal and a way forward.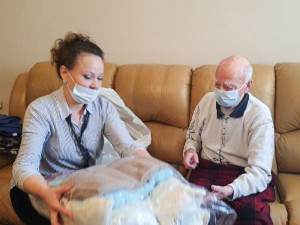 Thank you for helping us to protect Jerusalem's most vulnerable.  Join us in continuing to provide support where it is most needed and be our partners in protecting Jerusalem as an inspiring city and a symbol of hope around the world.