06.14.2020
Arts and culture are the lifeblood of a city and, with restrictions eased and the economy restarted, new breath for the cultural and civil life of a city is the next step. The Purple Badge represents the standards set for guidelines for all aspects of life in the shadow of the virus and Jerusalem is leading the way in innovative new models to adapt arts and culture and bring creativity back to the public sphere.
Since the start of the coronavirus pandemic, the Jerusalem Foundation has been providing support for the most vulnerable people in Jerusalem. Through numerous programs, we have been ensuring that all population groups in the city – Jews and Arabs, those with special needs, the elderly and the young – have received the immediate and basic help they need to get through the current crisis.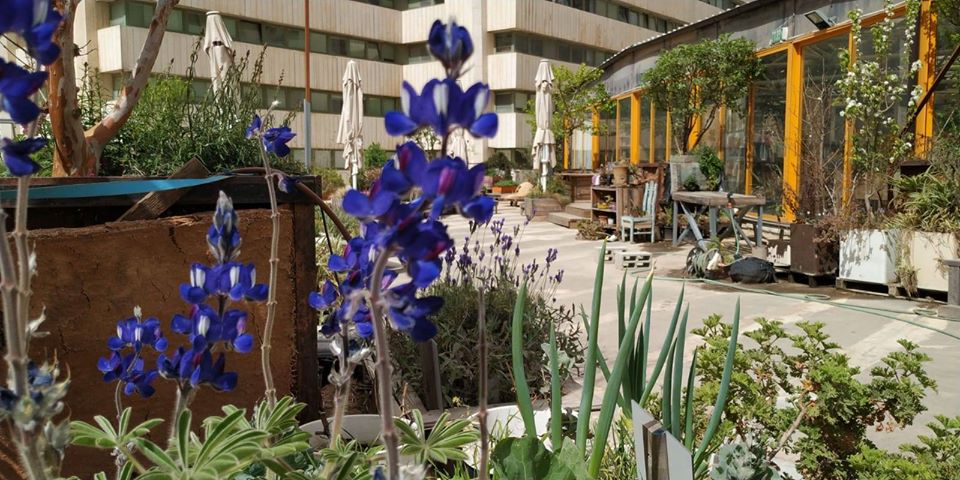 But supporting the needs of the city goes beyond welfare programs and food baskets. This is not a simple task, but many of the organizations that we support are rising to the challenge, and developing innovative strategies to adapt to the changing reality we're living in.
Many organizations have used the recent period as an opportunity to take their work online, with the Yellow Submarine music venue hosting online concerts and Hamifal launching an online art gallery for artists to present and even sell their work. Some have gone beyond online – Muslala, for example, has created an urban camping experience to allow people to enjoy a cultural experience with safe social distancing.
Thus far, we have given over 600,000 NIS of funding to 24 cultural institutions and groups, and to 10 civil society organizations, such as Elul, which is running pluralistic Jewish online learning session for elderly people.
We are excited to have also launched a 1.5 million NIS loan fund together with the non-profit Ogen (formerly the Israel Free Loan Association), which will offer institutions and organizations loans of up to 100,000 NIS with no interest, no guarantors, and a 3 year return policy, as well as loans of up to 20,000 NIS for individual artists.
In August, the Jerusalem International Film Festival will return in a new, adapted format which will allow guests to enjoy its rich offerings in a safe manner. And, in September, the Israel Festival and the Jazz Festival will join together to bring jazz and performances to unique outdoor venues across the city.
The Jerusalem Foundation is committed to helping Jerusalem rise to the Purple Badge challenge and enter a new era of creativity in culture and civil society growth, adapted to our new circumstances.