Hebrew – Arabic – English
To ensure a bright future for the new generations, the Jerusalem Foundation focuses on language education. Hebrew and Arabic to foster understanding and respect, and English to open new opportunities and frontiers.
Although Hebrew and Arabic are both official languages, neither Jews nor Arabs in Jerusalem regularly speak the other's language, which perpetuates misconceptions and intolerance. To strengthen the community and the social fabric of the city, the Jerusalem Foundation seeks to facilitate understanding between Jews and Arabs by teaching the 'other's' language. The goal is to transform attitudes and behaviors, help Arab Israelis feel at home in Israel and facilitate dialogue between the two cultures and communities. Positive communication and mutual respect build communal strength and help shape the Jerusalem of the future in line with the Jerusalem Foundation's vision for 2030.
Language as a Cultural Bridge: is a 2-year Arabic instruction course for grades 5-6 to enable Jewish children to communicate in Arabic. The Jerusalem Foundation has operated the program in Jerusalem since 2005 in collaboration with the Abraham Fund Initiative, with 18 to 20 schools participating each year. The initiative breaks down barriers by teaching Arabic and Arab culture in Jewish schools and by putting Jewish school-children in daily contact with Arab teachers as role models. The program includes encounters between Jewish and Arab students and a project at the YMCA where Jewish and Arab students can learn Hebrew and Arabic together. Currently under consideration is a program expansion to include Arabic language instruction for additional age categories and Hebrew language instruction wherever possible in East Jerusalem Arab schools.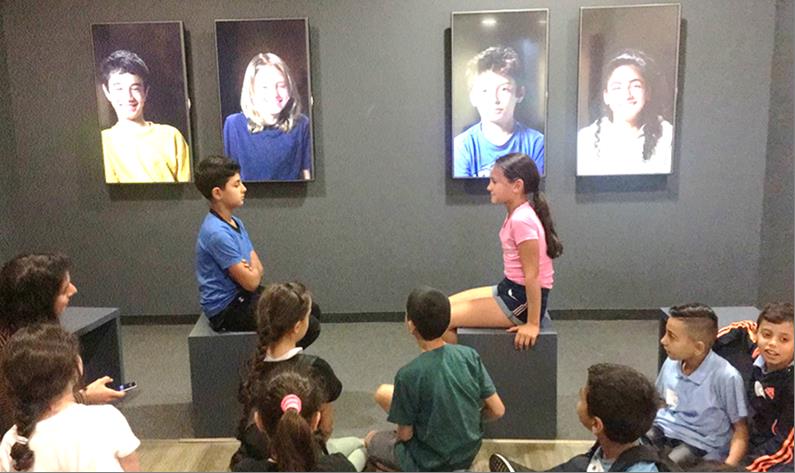 Hebrew and Arabic for children and adults: The Jerusalem Foundation also coordinates other programs to advance Hebrew and Arabic language skills for both children and adults.
Hebrew instruction in Arab schools: places native Hebrew speakers in Arab schools as teachers, with the establishment of special Hebrew language rooms to enhance learning.
Talking Coexistence: Arabic language instruction for adults, operated by the Jerusalem Intercultural Center for the past 15 years.
Women Speaking Hebrew: teaches Hebrew conversational skills to Arab women in an affordable and comfortable environment since 2013.
English Revolution
To ensure a bright future for the new generations, the Jerusalem Foundation aims to revolutionize the teaching of English in Jerusalem schools, reaching approximately 100 schools over the next decade. The program will kick off with 6 Jewish and Arab elementary schools in the first year, building up to 40 schools over 5 years, with the ultimate goal of reaching 100. This project will equip all young Jerusalemites with the language skills needed to be accepted into university and succeed in the workplace. An effective knowledge of English removes barriers to integration and ensures a modern and vibrant future for all Jerusalem's residents with no distinction as to social or religious background. This builds communal strength, identified as a key priority by the Jerusalem Foundation in view of 2030.
The program will promote English proficiency through a holistic approach focusing on speaking and listening, reinforced by out of class activities to foster communication skills.
English Clubs: run by the best trained English teachers, usually only accessible to high-income families. Immersive learning will be used, with substantial visual English language presence.
Field trips: outings conducted in English to Jerusalem's most attractive sites with fun activities that make learning enjoyable while leveraging classroom learning.
"Meetups": English-only encounters between Arab and Jewish youth with the added value of experiencing the difficulties of learning a new language together.