11.4.2021
60,000 Shekels Awarded to Youth Movements through the Jerusalem Foundation's Goldstein Prize for Good Citizenship
Earlier this week, members of three youth movements in Jerusalem came to our terrace for an awards ceremony – attended by Mayor Moshe Lion – to accept the 2021 prizes of the Jerusalem Foundation's Goldstein Prize for Good Citizenship.
Now in its second year, the annual prize  is awarded by The Jerusalem Foundation and the Jerusalem Municipality to youth movements or groups in the city who have run a unique or innovative project showing commitment to their local community. The prize, which was dedicated by Dr. Israel and Bert Goldstein, fosters social leadership and is one of our many projects promoting 'Future Leadership' in Jerusalem.
This year, one of the prizes went to members of Bnei Akiva, a religious youth movement, whose project built relationships with the elderly during the challenging Coronavirus period, and which aims to battle the loneliness that is so common amongst many elderly residents of Jerusalem.
The other prizes were awarded to the 'Rechasim' group of the Israeli Scouts – who ran a project in Kiryat Menachem to provide activities for children from the Ethiopian community – and to the 'Masuot' group of Israeli Scouts, for a project to provide food baskets for needy families and senior citizens throughout Jerusalem.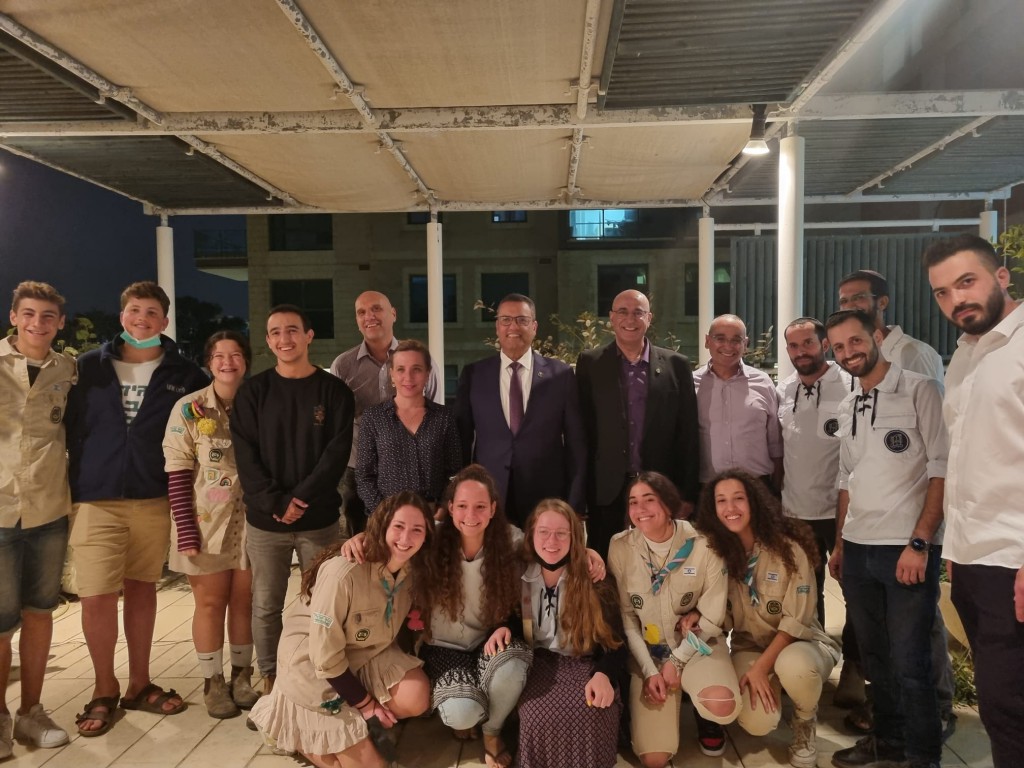 Mayor Moshe Lion said at the ceremony, "As Mayor, I consider the city's youth movements to be a very high priority, because they shape the future generation. Strong youth movements create a strong city, a city where the next generation will be more valuable, a generation that knows what giving is."
President of the Jerusalem Foundation, Shai Doron, said that the Goldstein Prize for Good Citizenship is intended to strengthen the youth movements in the city and their connection to their communities. "The projects, which were run during the last year in Jerusalem, reflect the voluntary activities that many youth movements carry out. We hope to encourage youth movements to be even more involved in activities in their local communities going forward."