07.29.2020
Jerusalem, the capital of Israel, is also its largest city, home to some 900,000 people. Jerusalem is also Israel's most diverse city, with a Jewish population, ranging from secular to ultra-Orthodox and everything in between, and home to over 350,000 Arab residents. Jerusalem's cultural and religious diversity presents both opportunities and challenges, and a unique shared city with many different population groups sharing the same space. The Jerusalem Foundation has always worked to ensure that the city's residents co-exist and, moreover, are interacting in meaningful ways. The city's diversity, once seen as an obstacle, is now understood as a source of strength. Many initiatives have been established and developed to bring Jerusalemites together in creative and innovative ways.
The Jerusalem Foundation has long supported a variety of projects which promote shared living in Jerusalem and, to celebrate the 50th anniversary of the establishment of the Jerusalem Foundation UK, a new fund was set up to promote shared living initiatives. The Shared Living in Jerusalem Fund honours three of the founders of the Jerusalem Foundation UK – Dame Vivien Duffield DBE, Martin Paisner CBE and Lord Rothschild OM GBE – and was launched last year.
After a process of proposal submissions, a panel has selected the three initiatives which will be the first recipients of support from the Shared Living Fund. The three organisations are all members of the Jerusalem Tolerance Coalition, and will receive over 300,000 shekels between them. The Jerusalem Tolerance Coalition is a network of non-profit organisations, based in the Shared Living Hub in our offices, which coordinates activities between its constituent members – all of whom are active in promoting shared living and tolerance in Jerusalem.
The Madrasa Arabic Initiative's winning project, run together with Lissan, which will train Arabic and Hebrew instructors to conduct activities in Jerusalem. Lissan teaches Hebrew to Arab residents of east Jerusalem, while Madrasa teaches Arabic to the Jewish population in the city, allowing the population groups to understand each other better and create meaningful and lasting relationships.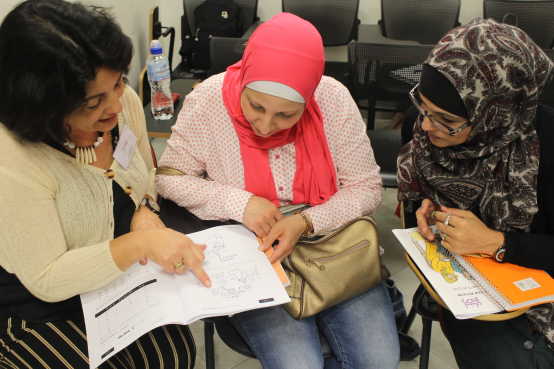 'Shared Courtyards' is a project which proposes to bring secular and ultra-Orthodox Jews together through their local communities. Run by the Yuvalim Community Council, this is an innovative model which is being piloted in apartment complexes in the Kiryat Hayovel neighbourhood, but has the potential to be replicated across the city in the future.
And finally, the 'Shared Community Initiatives Incubator'. The project was submitted by the East Talpiot Community Centre, but will see them work in tandem with the Sur Baher Community Council, to create a network of women leaders from both communities, and an incubator which will help to develop further shared living initiatives between the two neighbourhoods.
"The Jerusalem Foundation has been promoting shared living activities in the city for many years," said Jerusalem Foundation President Shai Doron. "The grants we will be giving from this new fund are another step in our efforts to strengthen tolerance in Jerusalem. Thanks to its great diversity, there is an unprecedented flourishing of shared living initiatives in Jerusalem, which are essential to maintaining the fabric of life in the city."