01.10.2021
"Beit Hashanti" for at-risk youth to be established in Ein Kerem
The Jerusalem Foundation and the Beit Hashanti Association recently bought a building in the Ein Kerem neighborhood, which will serve as a home for youth-at-risk from Jerusalem and the surrounding area.
The house was purchased thanks to a significant donation raised by the Jerusalem Foundation from the families of Solo and Maurice Dwek, as well as funds raised in New York by Beit Hashanti at a fundraising evening organized by Sam Ben-Avraham, and on a national fundraising day in Israel.
The new house in Ein Kerem will join two other Beit Hashanti homes – the Shanti House in Tel Aviv and the Shanti House in the Negev – and will operate according to the organization's unique therapeutic model that has been developed over the past 36 years.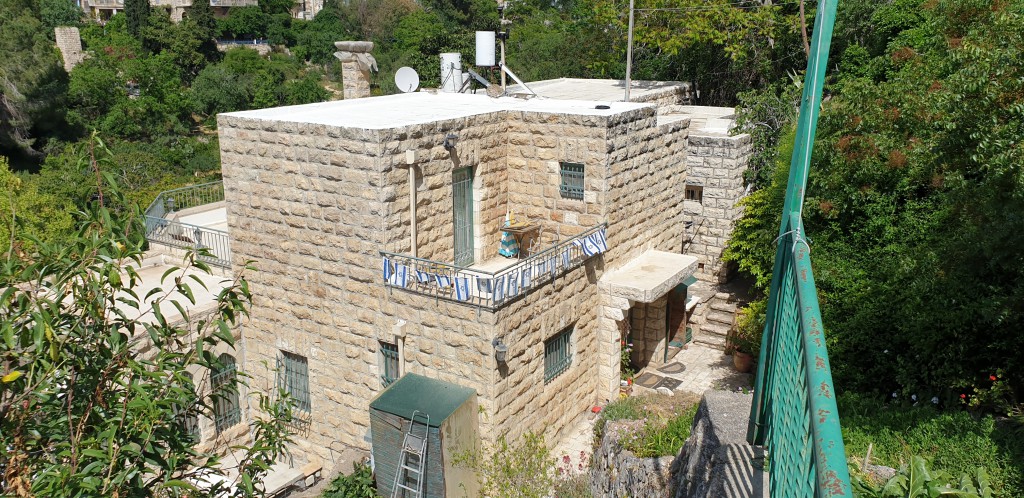 The youth who come to Beit Hashanti receive a warm and safe home and a family-like environment that gives them the confidence and love they need to bring joy back to their lives and become independent citizens and contributors to Israeli society.
The new house that has been purchased requires extensive renovation that will last about a year, in order to adapt it to the needs of the youth, and is expected to open in early 2022. The renovations will include adaptation and design of spaces for youth activities and accomodation, accessibility, and equipping the beautiful courtyard for outdoor activities.
Shai Doron, president of the Jerusalem Foundation, said that "we are proud to lead the establishment of Beit Hashanti in Jerusalem together with amazing partners who have supported the city of Jerusalem for many years – Solo and Maurice Dwek, and their families. The establishment of Beit Hashanti is part of the Jerusalem Foundation's efforts to support community empowerment among all segments of the population in the city and provide opportunities for all. We know that the youth who find refuge in this home will receive warmth and love in it, and can become some of the leaders of the next generation."
The founder of Beit Hashanti, Mariuma Ben Yosef, said: "I am very excited by this new project for Beit Hashanti, as we continue to live up to our vision of providing warm homes and care to youth at-risk. Beit Hashanti will never give up on at-risk teens who choose to turn their lives around. All this would not have been possible without the Jerusalem Foundation, the Dwek family, the Ministry of Welfare and all our partners who contributed to this vision and a better future for the youth of Israel."