12.23.2020
Bringing Christmas Cheer to the Christian Quarter
The Jerusalem Municipality, the Jerusalem Foundation and the Mandel Foundation-Israel have launched an initiative to distribute 550 food baskets to the elderly in the Christian Quarter ahead of Christmas. This is in addition to 300 blankets that will be distributed to the elderly in the Old City in the next week, and the continued activities of social workers who will help alleviate loneliness among the disabled as a result of the coronavirus pandemic.
In total, the Municipality and the Jerusalem Foundation will give over 150,000 shekels to the project.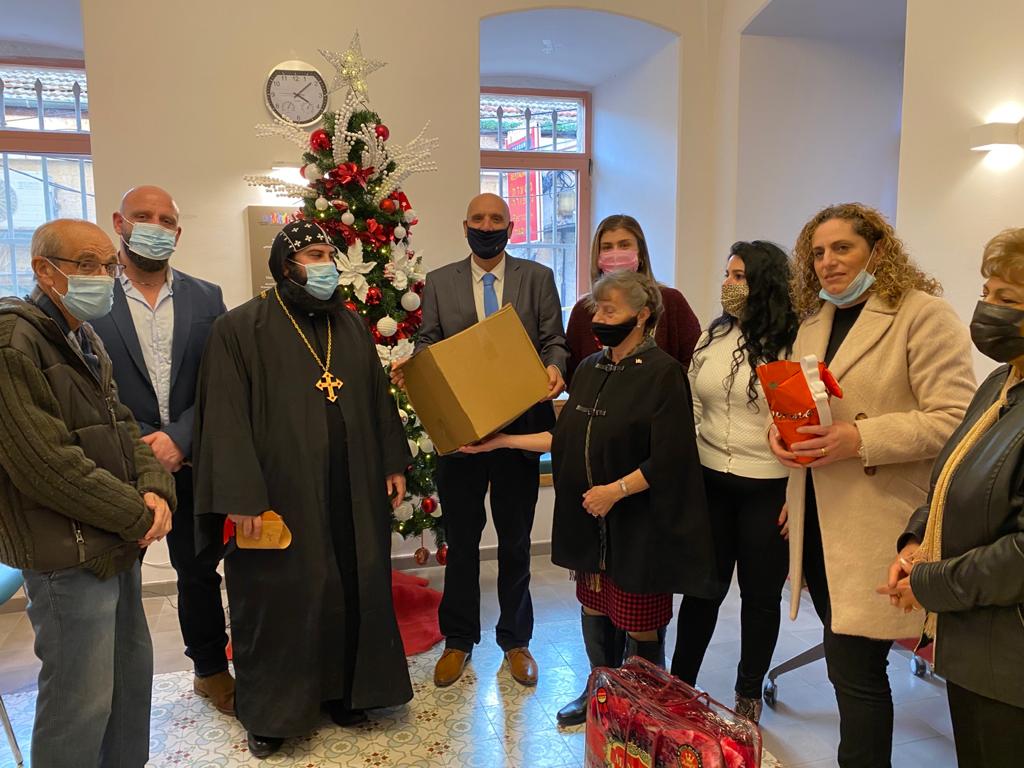 Since the beginning of the coronavirus pandemic, the Jerusalem Foundation have allocated over 9 million shekels in aid, for needy populations from all populations, in both west and east Jerusalem. The funds raised were transferred to organizations working with the elderly and Holocaust survivors, youth at risk, battered women, needy families, people with disabilities and refugees.
In the run-up to Christmas,  the Jerusalem Foundation worked in collaboration with the Al Jabsha Club, the only club for the elderly in the Old City, thanks to the generous support of the Mandel Foundation-Israel. Under the project name 'A Warm Christmas', a band of musicians will travel between the homes of the elderly in the Christian Quarter, and will distribute blankets and food baskets including special chocolates for Christmas.