06.28.2021
Rashut HaRabim launched their new community garden as part of the joint "Sharing Courtyards" initiative in collaboration with a Studio of Her Own. The community garden is located in Rashut HaRabim's courtyard, previously an unkempt space serving as outdoors storage. With the support of a 2021 Innovation Fund grant, Rashut HaRabim cleared the space and turned it into a beautiful community garden. The garden is cultivated weekly by a group of local activists and serves as a space for community meetings and events, a much needed center for bringing together young families in Kiryat Yovel and building the community.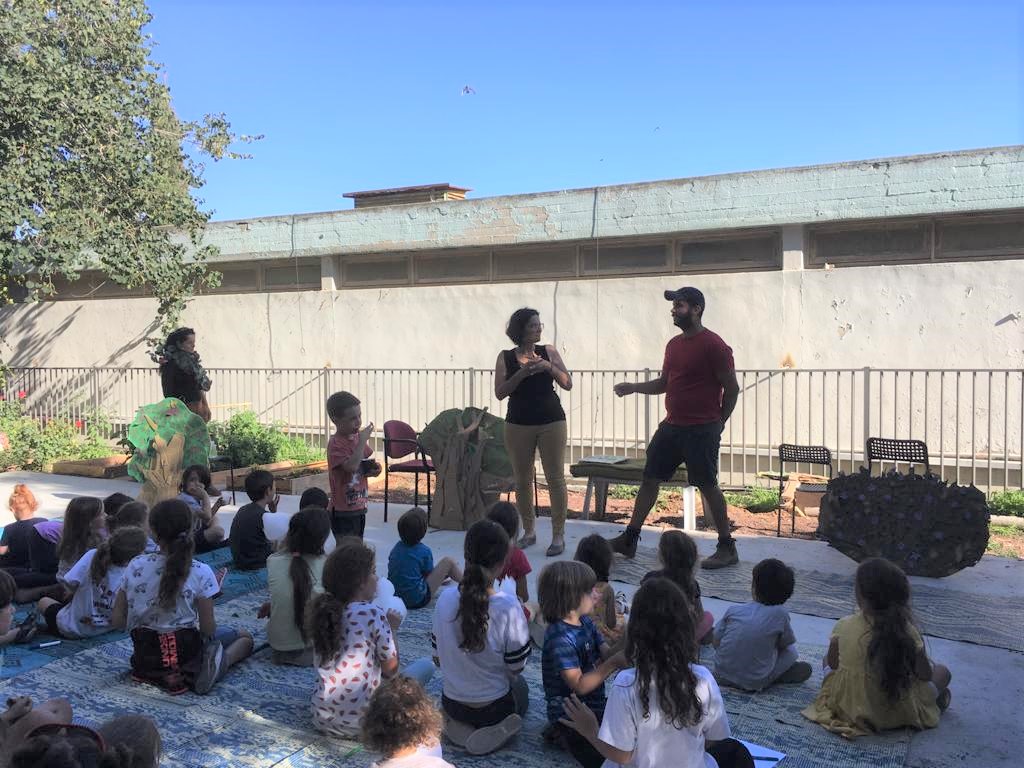 Some 25 young families attended the event and enjoyed crafts, games, fresh fruit shakes and coffee, followed by a creative and engaging children's play. For most attendees, this was their first visit to the building and its courtyard, and many expressed interest in joining the activists and cultivating the garden.
Inbar Bluzer Shalem, Rashut HaRabim co-founder and CEO, shared: "Seeing the parents and children come together in the garden and meet others in their community is touching, and we hope to keep the momentum of the opening event. None of this could have happened without the Jerusalem Foundation's support".