06.23.2021
Naggar School of Photography in Musrara
Guest post by Simone Cohen Scott
Back in 1987, young Avi Sabag took a close look at the distressed neighbourhood straddling the demarcation between East and West Jerusalem and decided to do something. He would open a photography workshop and encourage youth in the area to widen their horizons through the medium of pictures. Hardened to attempts by do-gooders to 'fix' things, these people weren't having any. Time after time Avi found his little place ravaged overnight by arsonists. He persevered.
His own background, having arrived himself just three years earlier from Morocco,  enabled him to empathize with these mismatched Jewish immigrants and he understood their mistrust of outsiders. With outstanding patience he set about developing relationships and making friends with those around, a few at a time, tweaking an interest in what he loved, photography. Trust grew. It grew to the point where neighbours were opening their homes and their hearts to each other. On camera people revealed their stories to Ari, and gradually became able to share them with others. Hurts began to heal. Joint exhibits developed, out of which grew projects, classes, student enrollments, and fledgling careers.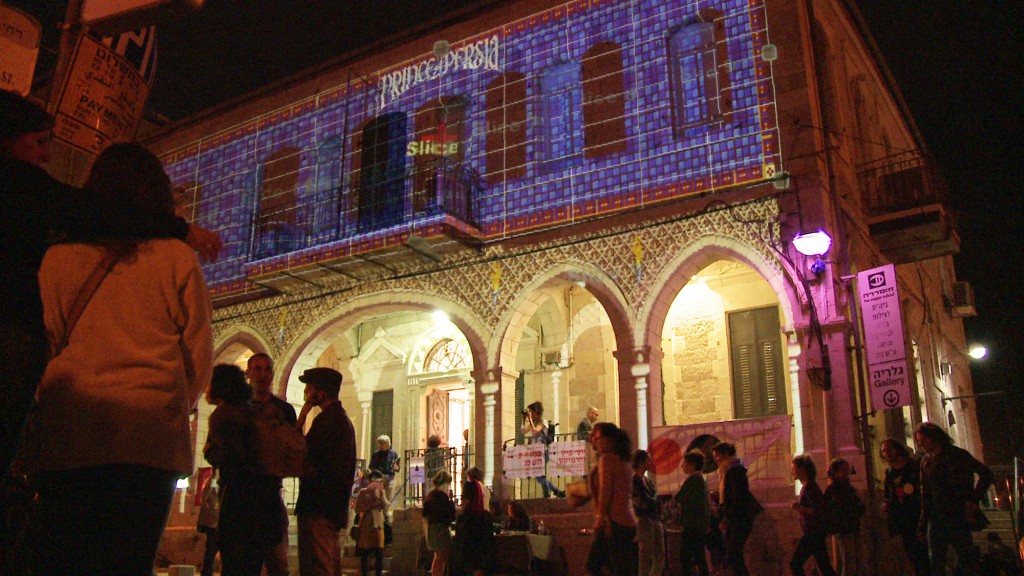 The little spot where Avi began pushed against its walls. Fortunately, the building had potential, and classrooms, workshops, studios and galleries were developed. The school began to receive international attention. It's annual festival, begun in 2000, with visitors from around the world, engages the entire neighbourhood. In recent years special needs and music classes have been added, as well as photo-therapy, a formalized system applying the principles that began the community's healing.
The walls again are bulging. Part of the campus is over at Canada House, some distance away. This needn't be; there is sufficient space adjacent to the beautiful building that's always housed the school, and plans are underway to expand all the facilities, adding a greenhouse, allowing Musrara's beloved Naggar School to continue its trajectory of creative growth. Avi Sabag, innovative motivator par excellence, is not finished yet.