In line with our vision for 2030, we support a number of projects which provide platforms for Jerusalem's varied populations to find expression through creativity.
Established in 1973, the Jerusalem Conservatory Hassadna is a premier Israeli music academy, providing unique high-quality music education opportunities to some 650 children and youth ages 3 to 18, reflecting the diverse mosaic of Jerusalem's population including secular, religious and ultra-Orthodox Jews, Muslims and Christians, pupils with special needs, dozens of Ethiopian-Israelis and new immigrants from around the world, spanning the full range of socioeconomic backgrounds.
Hassadna strives to provide each pupil with musical instruction of the highest caliber while ensuring that every child longing to experience the gift of music can access this life-changing opportunity. Its pupils and graduates receive worldwide acclaim, winning coveted Israeli and international music competitions, launching international careers and continuing on to the most prestigious universities and academies.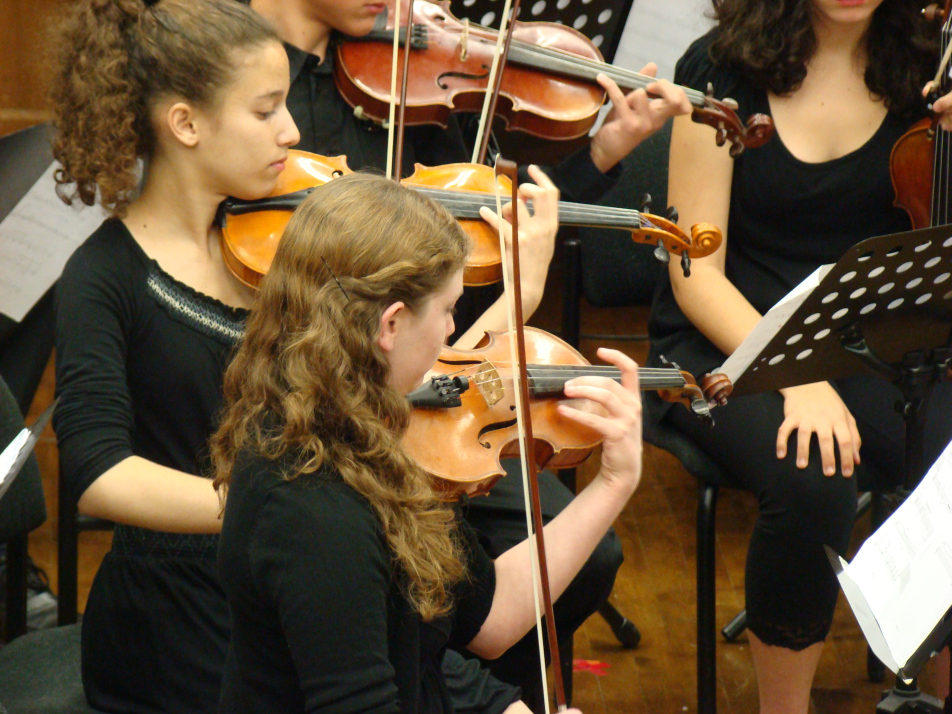 Need & Response: Forty-six years since its establishment, the enormously successful Jerusalem Conservatory Hassadna operates out of inadequate, makeshift facilities within a building that serves in morning hours as an elementary school and where heavy and costly equipment has to be re-arranged each afternoon, preventing the conservatory from fulfilling its full potential.
A new, contemporary building is needed to ensure the conservatory maintains its superior-quality music instruction and continues to grow. This facility will serve its diverse population of pupils, families and faculty, fulfilling Hassadna's potential as a central cultural and educational hub in the heart of Israel's capital.
The new building will feature:
Practice and training studios enabling pupils to hone their skills with the support they require, play together, establish ensembles, maximize rehearsal time and focus on the task at hand
Music library and listening room with computer and work stations, a sheet music lending library, a recorded music listening library, supporting literature and expert librarian assistance
A pupil area with a comfortable lounge, a small eat-in kitchenette, computer stations, study corners, a furnished garden and an outdoor play area for children coming from school and returning home late
A family waiting area with sitting areas, Wi-Fi, a toddlers' play area, games and audio-visual equipment, enabling parents and young siblings to utilize waiting time on a computer, reading or playing
Faculty lounge with a kitchenette, couches, work stations, lockers and computer stations for the use of Hassadna's roughly 100 first-rate faculty devoted to musical education
Many more facilities, including acoustically isolated, well equipped classrooms, small learning spaces, storage for musical instruments of all types and sizes, a reception and security desk, a distinguished entrance foyer and snack bar
Management and administration offices with a reception and waiting area, spaces for meetings with pupils, parents, faculty and guest musicians, as well as instruments for pupils skill assessments
Location: The designated site is in close proximity to the conservatory's current location in south-central Jerusalem's German Colony, a busy, dynamic and easily accessible part of the city, contributing to the cultural life in Jerusalem.
Website: https://hassadnamusicconservatory.com/en/home/