The Khan Theater has developed a new initiative for special performances in outdoor locations – adapting their repertoire to a new model of interactive audience engagement and using placemaking to create social distancing options for theater performances.  The first of these series of shows will take place in the Mishkenot Sha'ananim area, utilizing the plaza by the windmill and the Yemin Moshe neighborhood.
Responding to the fear and anxiety of typical Khan annual ticket holders, who are generally older people, the Khan developed an innovative strategy to help them feel safe coming out to enjoy culture. Open-air performances, which will be lighter in atmosphere and will appeal to a wide range of audiences can attract young and old alike and provide the option of adhering to social distancing. The crisis that has affected the theater could also be an opportunity – to challenge the Khan to perform in a festive and magical atmosphere in the open air, to make the theater more familiar to young people and new audiences who don't frequent the theater, and to deepen the connection with the city of Jerusalem.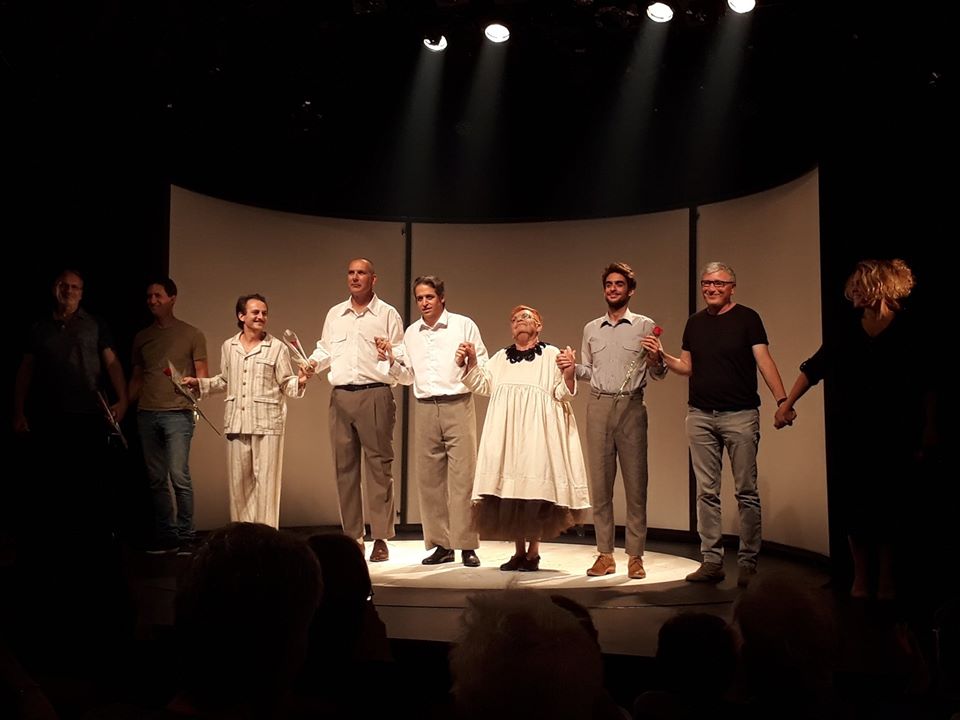 The play 'Glory' (Tehila), based on a well-known book by Shai Agnon and which has been running successfully for over six years in the Khan, will move through the streets and spaces in the Yemin Moshe neighborhood and the windmill complex, together with the audience. These performances will include a limited audience of about 40-50 people who will wear masks, maintain social distance and be tracked for follow up if necessary by purchasing tickets online and leaving relevant contact information.
This new venue has provided additional opportunities for a new model as the Khan is offering a combined ticket with wine tasting through the Windmill winery on site – creating an opportunity to pool resources and help an industry hard hit by lack of domestic and international tourists.
Further plays from the Khan repertoire will be adapted for outdoor spaces and made into special theater experiences.  The plan is to hold such shows through 2020 as long as weather permits. Ministry of Health regulations are changing all the time and the number of people who may attend will be adapted to changing regulations.