To ensure a vibrant future for Jerusalem and all of its residents, the Jerusalem Foundation seeks to support young adults willing to complete their studies in the city, while encouraging them to stay on. By investing in the next generation, the foundation shapes Jerusalem's leaders of tomorrow and safeguards the future of the city. The Jerusalem Scholarship Fund pools together most major funding sources for higher education in Jerusalem, with the advantage of streamlining the application process. The project requires students to volunteer their time and talents in return for scholarships, connecting them to the city and creating a future leadership looking to 2030 and beyond.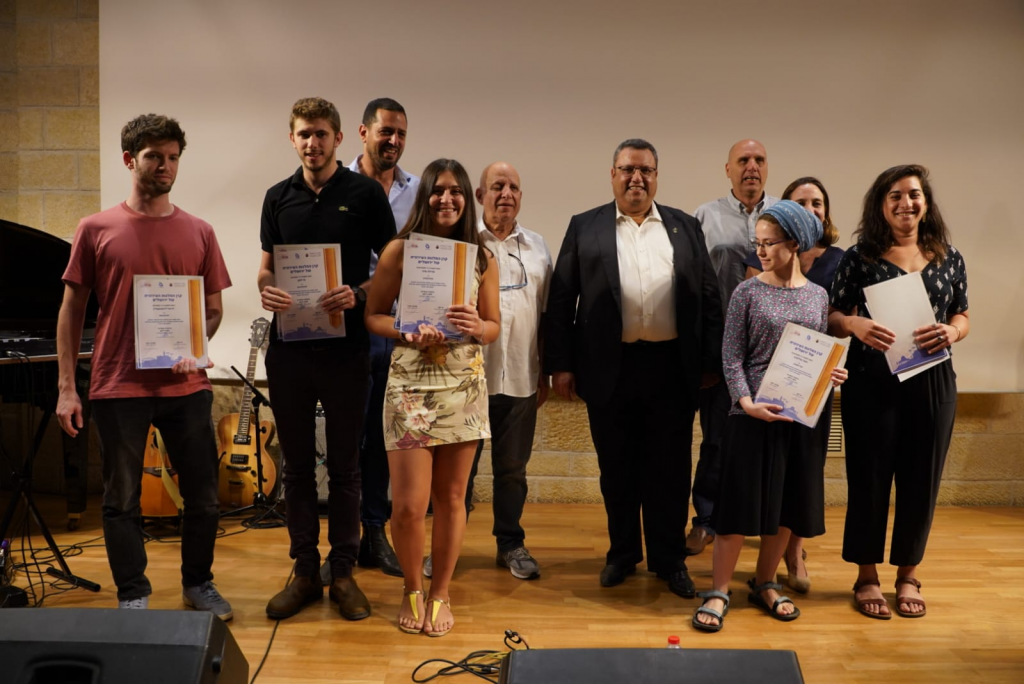 There is a wide range of scholarships – from those targeting students of advanced arts institutes, to those studying engineering and other technical degrees, to those studying in one of Jerusalem's academic colleges and universities. The program alleviates the financial burden faced by students while strengthening their ties to the community through volunteering. Volunteering options include: presenting plays and workshops for people with special needs, facilitating enrichment activities such as creative writing workshops for children in public schools, tutoring children and brightening disadvantaged Arab and Jewish neighborhoods alike.
The Jerusalem Foundation has been offering higher education scholarships for the past decade. In 2017 we distributed the largest amount of community involvement scholarships in the country, with 18,900 students receiving support.
Impact:  The scholarships strengthen the institutes of higher education, increasing the number of students who are able to study. They reinforce social and community organizations, which receive additional volunteers. They alleviate the financial burden faced by students while strengthening their ties to the community. This benefits the city as a whole, making it more vibrant and connected.
Partners: Jerusalem Municipality, Mifal HaPayis Lottery