Jerusalem is a complex city with unique struggles. Though it is home to an incredibly diverse population, many communities face steep challenges. Especially young people, with 55% of children in Jerusalem living below the poverty line, compared to the Israeli national average of 30%. Of the 341,718 children and youth up to the age of 18 who live in Jerusalem, 37,838 depend on welfare services and 20,023 are considered at risk. The Shanti House Association, already operating in Tel Aviv and the Northern Negev, discovered that many of the young people they support are from Jerusalem.
In an exciting new initiative, the Jerusalem Foundation plans to establish a Jerusalem Shanti House to serve as the first port of call for at-risk youth of any religion, gender or culture aged 14-21. Open 24/7, the Jerusalem Shanti House will provide a safe space to escape dangers such as physical violence, prostitution, and sexual abuse and steadily recover to regain a normal life. Those requiring long-term support will transition to one of the existing Shanti Houses to benefit from additional assistance in a sheltered environment. Preventive programs will help identify at-risk youth early and avoid them ending up on the street. The process is fast, as no official referral is required and there is no waiting time.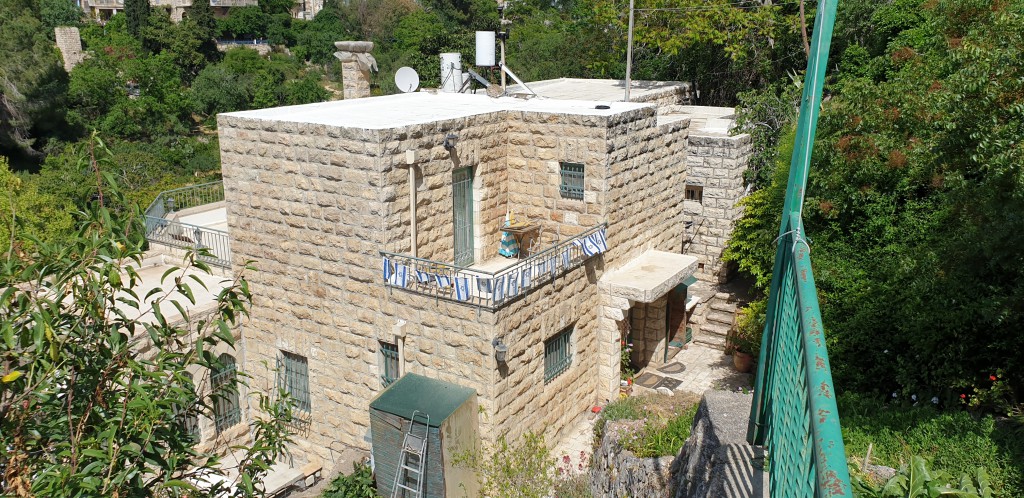 A suitable building was been identified in the Ein Karem neighborhood, where the city meets nature, and warm energy fosters a sense of new beginnings. Thanks to generous support from dear friends of the Jerusalem Foundation in Italy, the Jerusalem Foundation purchased the house and will begin extensive renovations in January 2021. To create a positive and supportive environment, the large property will feature a balcony, a family-style kitchen for children, as well as a large industrial kitchen, a spacious living room and TV area and separate girls' and boys' rooms.
Population Served: Open to all youth at-risk ages 14-21 in the Jerusalem area, the Shanti House will be a 24/7 resource for young people from any background, serving as short-term stepping stone towards regaining a normal life. The Tel Aviv and Negev Shanti Houses together already help 2,500 young people every year and the Jerusalem House will extend their reach, preventing more youth from falling between the cracks and giving them tools for a brighter future.
Impact: From its establishment to this day, Shanti House has helped more than 60,000 young people. The unique therapeutic model developed over the course of 36 years by Mariuma Ben Yosef, the founder of Shanti House, has won extensive recognition in Israel and around the world.