To ensure a vibrant future for Jerusalem and its diverse residents, the Jerusalem Foundation supports upgrading schools in Jerusalem, building and renovating facilities including libraries and science laboratories.
In East Jerusalem, where 75% of the Arab population lives below the poverty line and 45% of students do not finish high school, improving school facilities can help reverse these trends and improve communal strength, identified as a key priority in the Jerusalem Foundation's 2030 roadmap.
Ibda'a Art School: Established in September 2017, is the first middle and high school of its kind in East Jerusalem. Through the arts, pupils can find their way to self-expression, present experiences and learn to productively internalize their reality to grow to be change agents in society. Under its inspirational principal, Milhem Bader, the school is growing, presently serving a total of 142 pupils. In 2019, the school launched four new tracks – plastic arts, music and theatre and cinema. All taught according to the Israeli matriculation system. The Jerusalem Foundation is seeking funds to support the Ibda'a Youth Orchestra, one of the school's most exciting programs.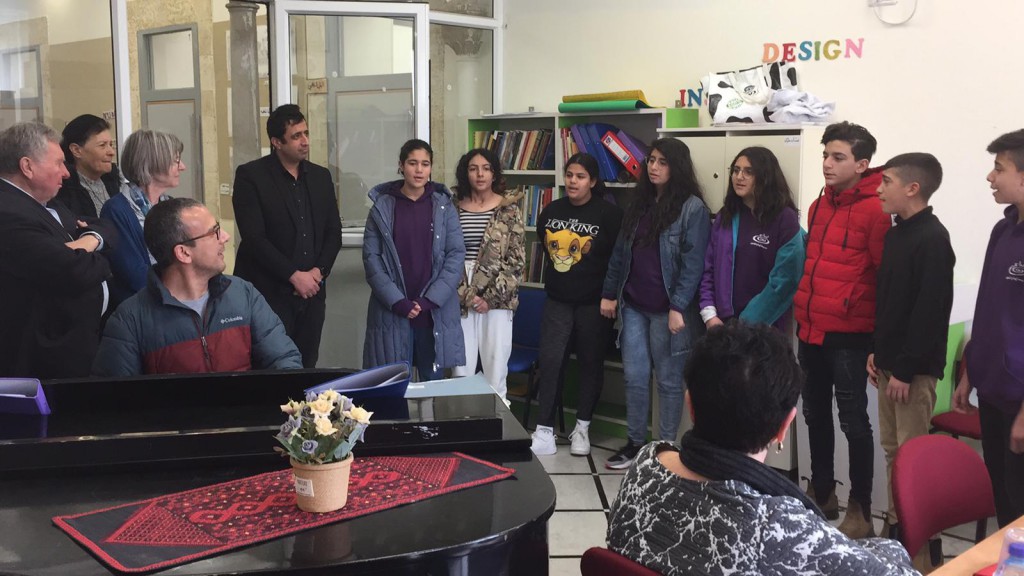 Sur Baher Girls' High School: Located in south-east Jerusalem, it serves 347 girls and is expected to grow to 600 in 2020. To train 21st century students who are scientifically aware, academically trained and technologically savvy, the Jerusalem Foundation is seeking funds to equip the school's science labs (biology, chemistry, physics and robotics). Sur Baher Girls' High School will turn into a technological learning hub for East Jerusalem, serving all the schools in the area with a direct impact on more than 2000 girls. The labs will serve as a catalyst to increase the chances of girls getting into university and thus be active agents in the social and economic development of the country.