07.14.2022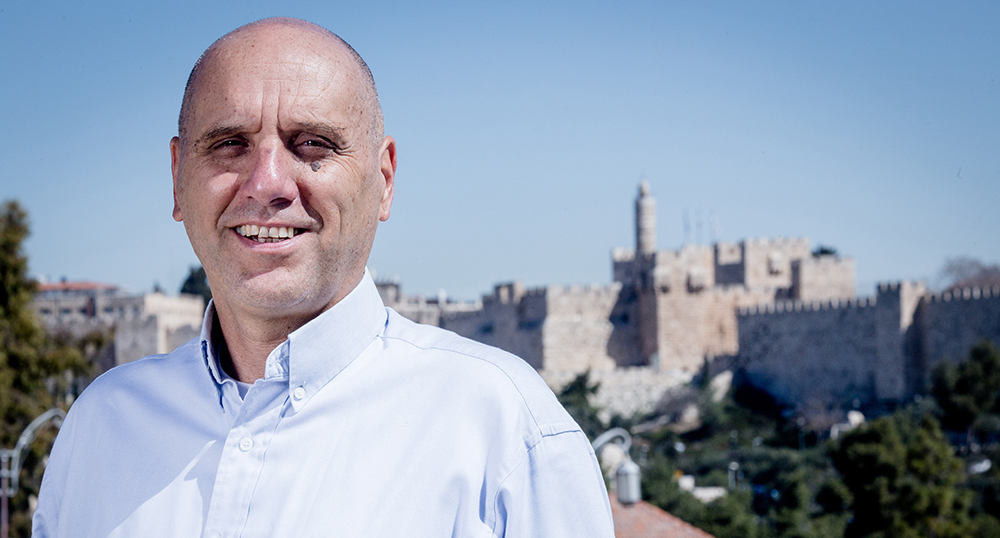 Dear Friends,
Summertime is here and the long warm days bring exciting news; the Jerusalem Foundation is leading the construction of East Jerusalem's first ever community sports center, in Beit Hanina. This project – some would say decades in the waiting – is groundbreaking in more senses than one. This unprecedented initiative for the 370,000 residents of East Jerusalem will bring a modern sports center – where they and their children can meet friends, learn to swim and get fit – into their neighborhood, and they will no longer need to travel far to West Jerusalem for access to sports facilities or simply not take part in sports.
Our Highest Priority: East Jerusalem's First Community Sports Center
The Jerusalem Foundation launched our '2030 & Beyond' Plan for Jerusalem a few years ago and placed this project as of the highest priority at the outset. Our devoted donors including the Jack, Joseph and Morton Mandel Foundation, who understood the game-changing potential of this project as soon as we launched it, made this possible. While we specialize in creating facts on the ground with innovative capital projects that have transformed Jerusalem, raising $20 million for construction of this center is a real achievement. We are particularly proud of creating meaningful relationships that propel and maintain our projects into the future. The three-way partnership between the Jerusalem Foundation, the local Beit Hanina-Shuafat leadership and the Jerusalem municipality is going to transform the brand-new center into a vibrant hub of social, cultural and community life.
We know that Beit Hanina's community sport center is going to become a meaningful example of the Jerusalem Foundation's mission to reduce gaps between Jerusalem's diverse communities and offer equal opportunities for all. The added value of the center will be to bring people of East Jerusalem together, provide much-needed recreational activities, increase community-building capacity, develop leadership and encourage participation in civic society.
Our work is conducted through a productive partnership with Beit Hanina-Shuafat's finest local leaders who are committed to the success of this center. These include George Saman, its chairperson with 40 years of community-leadership experience, and Wassim El-Haj, the community center's dynamic CEO, as well as board members of the community center.
Through our decades of work and experience in and for East Jerusalem, we realize that this sports center will not solve all of East Jerusalem's challenges. However, we celebrate its beginning, rejoice in the hard work ahead of us, and look forward to its tremendous impact in the not-too-distant future. Only by promoting communal strength and future leadership can we bring about a better Jerusalem for everyone.
I am delighted that the Jerusalem Foundation is generating positive news in Jerusalem. The links below are to some of the stories, including in Arab social media and press, sharing news of this project with people in Israel as well as around the world.
Photos: Michal Fattal
Shai Doron
Jerusalem Foundation President