When the art collective Empty House first entered Lorenzo-Serafin House, the historical central Jerusalem building was abandoned and dilapidated. Today, HaMiffal, the 'factory', is a unique cultural and arts center, a platform for creativity where Jerusalem's young artists can experiment in a variety of ways. The whole space in itself is a massive work of art, open to Jerusalem's residents and visitors who can also enjoy the café and co-working spaces. HaMiffal is an opportunity for local art academy graduates to stay in Jerusalem and contribute to its diverse and busy art scene. The project supports emerging artists, and their experimentations and creativity boost creative culture in the city, in line with the Jerusalem Foundation's vision for 2030.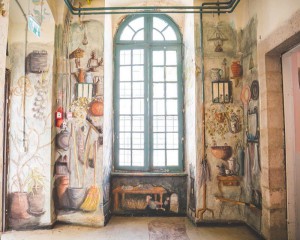 HaMiffal's goal is to become a leading international art center, with an international residency for foreign artists and a creative platform. Renovation is underway of the 1st floor, supported by funds from the Municipality for the development of the city center. Spaces and activities will double, making extra funding a priority.
HaMiffal provides work for over 200 local artists, with 400 more creatives joining the activities as co-creators or event planners. Every year, over 60,000 visitors (more than 100 per day), come to see art, meet and work at HaMiffal.
Impact: 100 artists benefit from residency programs and exhibition space each year. Among them, 5-10 are accepted to international exhibitions and residencies, while more than 100 public events are organized at HaMiffal for the benefit of the local population.
Partners: Jerusalem Municipality, Eden Development Company