Need: The diverse communities of Jerusalem often exist side by side, but residents live parallel, nonintersecting lives, in separate schools, neighborhoods, buses, sports activities and communities. This lack of understanding of the 'other' is a missed opportunity to learn respect and to see what they have in common. Dialogue programs that bring people from different communities together do not affect a large segment of the population. This year the mistrust grew and some programs slowed down. At the same time, improving the quality of education is of vital importance to all educators, Jewish and Arab, and most educators agree on the importance on long term systemic change in promoting ongoing, positive and mutually enriching cross cultural encounters for the next generation.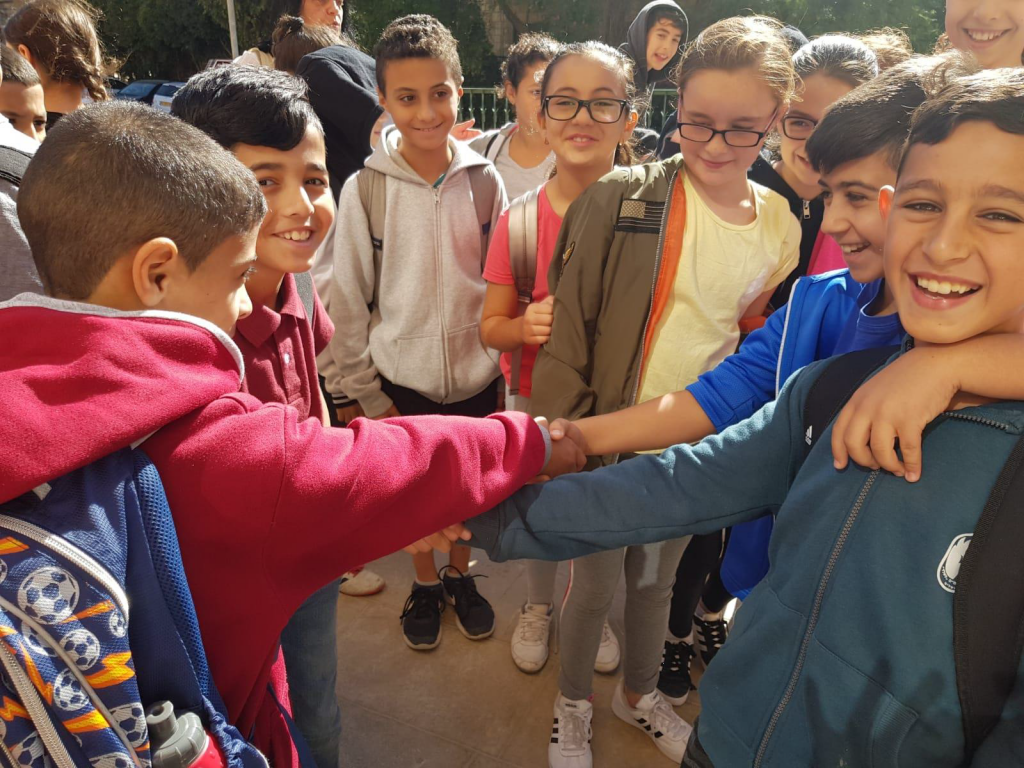 Response: The Learning Together program improves educational programming in Jewish and Arab schools, and by bringing Jewish and Arab principals and educators together to do so, it advances understanding and partnership. The program is a joint project of the Jerusalem Foundation and the Municipality and takes place during regular school hours. It is based on a highly successful model developed in Northern Ireland, in which Catholic and Protestant educational staffs worked together to improve specific academic subjects in their respective schools, working together along the way. In light of the program's success and expansion, the Jerusalem Foundation, together with the Jerusalem Education authority, seeks to continue to develop the program, which includes:
Training courses for principals and senior officers of the Jerusalem Education Authority – in-depth 4-hour workshops in east and west Jerusalem, study tours, dialogue and planning. Earlier cohorts of participating principals continue to meet and reflect together on the implementation of learning initiatives. These activities foster mutual understanding and build educational partnerships according to affinities and common needs and interests.
Training courses for school teachers to initiate in-depth dialogue and creative thinking about joint curricular initiatives – 8 4-hour workshops (co-facilitated dynamic encounters and lectures), an east Jerusalem study tour, and an overnight seminar. Earlier cohorts of teachers continue to meet and reflect together on the implementation of their learning initiatives thus far. Eight monthly meetings are planned each year. On-site planning and monitoring with program staff, teachers and principals take place monthly between the partner teachers.
Jerusalem Foundation Ambassadors program cultivates teachers who advance the program more actively in their schools and organize community events and special programs.
Student encounters– currently 40 schools are involved, with the aim to involve 150 schools over the next years. Topics include tennis, music, drama, shared learning of English, visits to Science Museum and Museum of Islam and other activities according to the partners' interests.
An optional study tour to Northern Ireland in partnership with Queens' University in Belfast.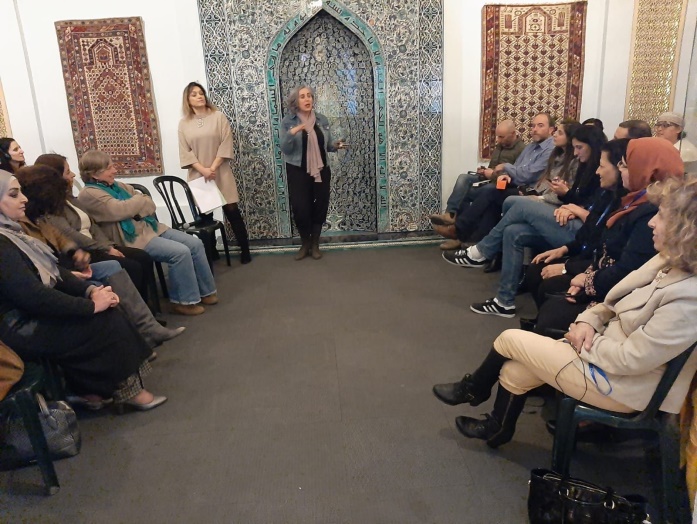 Population Served: 100 Jewish and Arab schools, including principals, teachers and 3,000 students. The Municipality's vision is to make this a regular part of the curriculum.
Partners: Jerusalem Education Authority; Ministry of Education, Center for Educational Technology