12.24.2020
Wrapping up a year like no other
The start of 2020 gave very few indications of what was to come…
We all remember rumors of the new virus and the slowly building crisis that was so hard to imagine. Only three months into 2020, we were facing challenges around the world of a global pandemic that sent all of us into a worldwide virtual and real quarantine that has yet to end.
But, whilst the last year has been anything but ordinary, the coronavirus pandemic has been an extraordinary learning curve – one in which we've adapted to constantly changing realities, and in which we have found ourselves at the forefront of Jerusalem's response to the ongoing pandemic.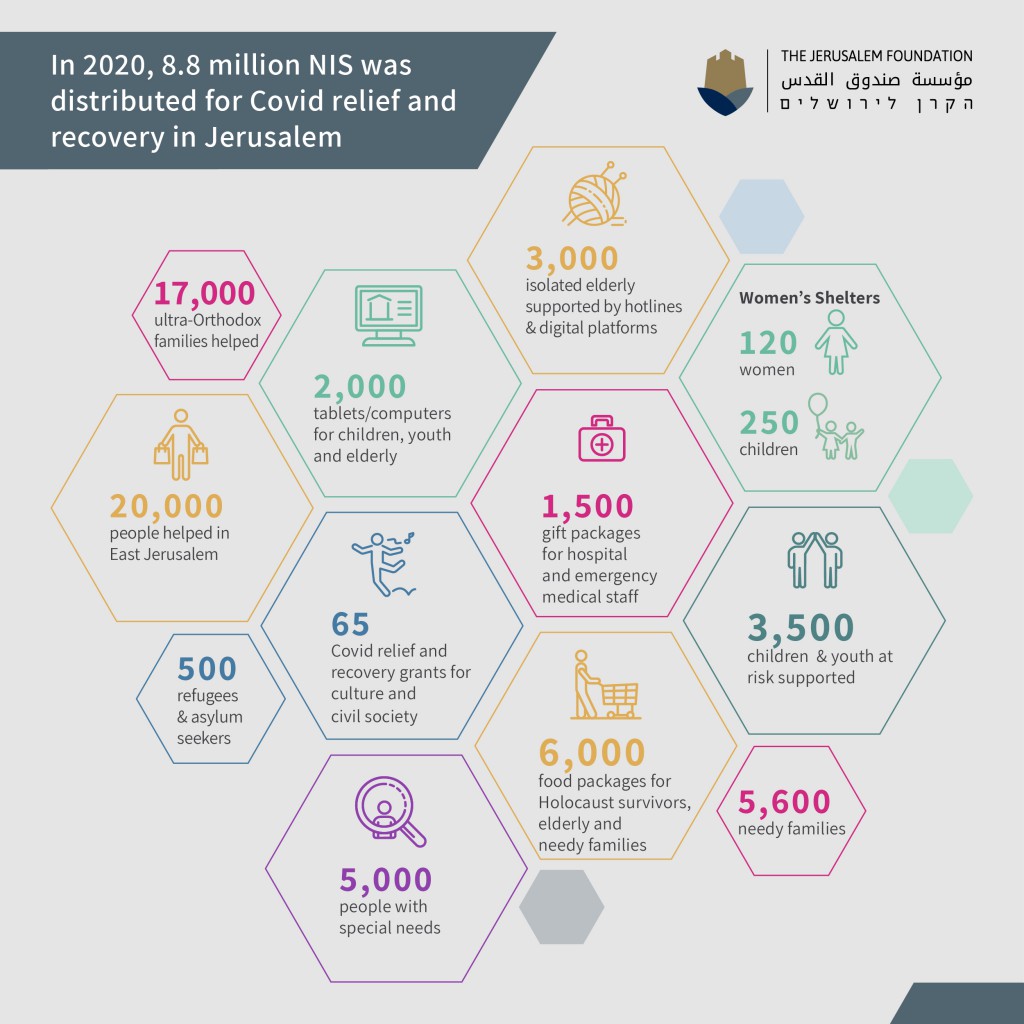 Over the course of just 9 months, we've supported tens of thousands of people in Jerusalem with over 9 million shekels distributed thanks to our supporters from across the globe. We've been deeply moved by the generosity of friends around the world, supporting Jerusalem even while they continue to support their own communities which have also been hit hard by the pandemic.
Our ongoing support for the most vulnerable people in Jerusalem will continue as long as it needs to, and we also continue our efforts to support the arts and culture eco-system of Jerusalem, ensuring they will recover and find a way forward in 2021.
Wrapping up 2020 and this strange year around the world, with all the challenges we have faced, we have also found opportunity and hope. Looking ahead to 2021, we hope for a brighter year and wait for the day we can welcome you here to Jerusalem once again.