05.26.2022
Shared Living Seminar in Jerusalem
We recently held the Jerusalem Foundation's Shared Living Seminar, and it was wonderful to see some of our friends from around the world back with us in Jerusalem, after a long, Covid-induced break from international gatherings.
We really appreciate the effort made by those who came and participated in our Shared Living Seminar, and we hope to see many more of you in Jerusalem soon.
For those of you who couldn't make it, we are delighted to share with you some of the highlights; and, for those who took part in the seminar, enjoy these memories!
Shai Doron, President of the Jerusalem Foundation, kicked off the seminar in Mishkenot Sha'ananim and, against the stunning backdrop of the Old City walls, shared how his observations of Jerusalem during his weekly Shabbat walks inspire his work to transform Jerusalem into a cultural, harmoniously diverse and equitable home for all its residents. As the Jerusalem Foundation leads the momentum in launching new programs and developing new directions, he sees Jerusalem's diversity as its biggest asset and aspires for Jerusalem to become a model for shared living for others to follow.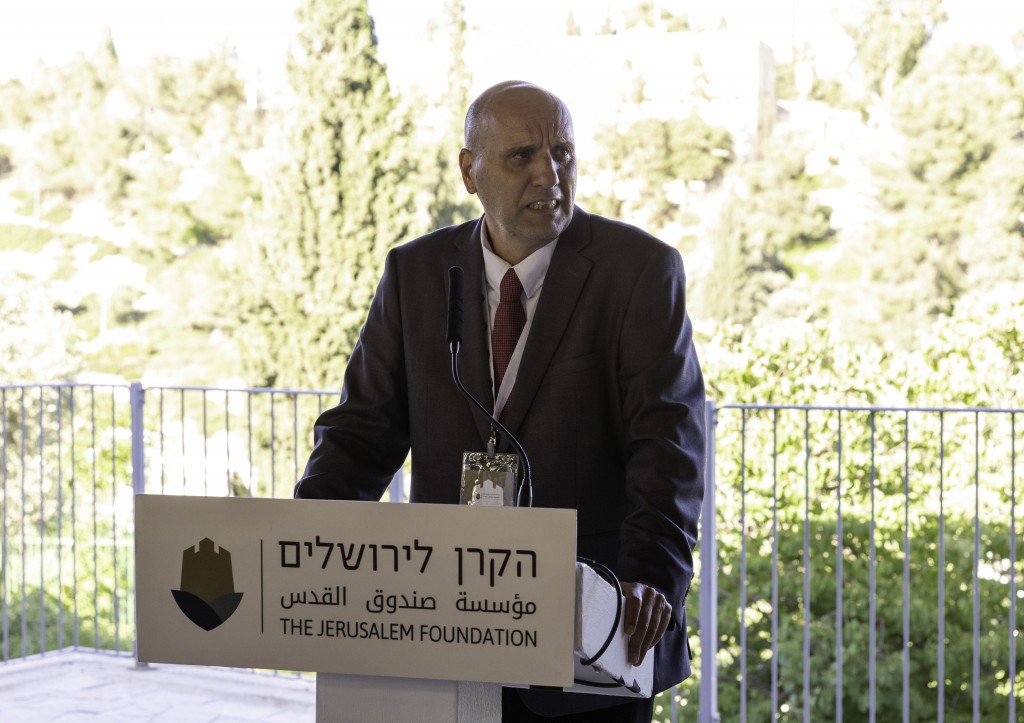 Through the innovative storytelling of The Israel Story (who we partner with and host in our offices), we heard some extraordinary tales about ordinary Jerusalemites. We sat in the gorgeous, new Davidson Theatre – recently built by the Jerusalem Foundation – and listened, spellbound, to these stories, accompanied by music from some of Jerusalem's talented young musicians representing 'east and west' – the Saxophonist Quartet, the Al-Zaman Quartet and the Djamchid Sisters.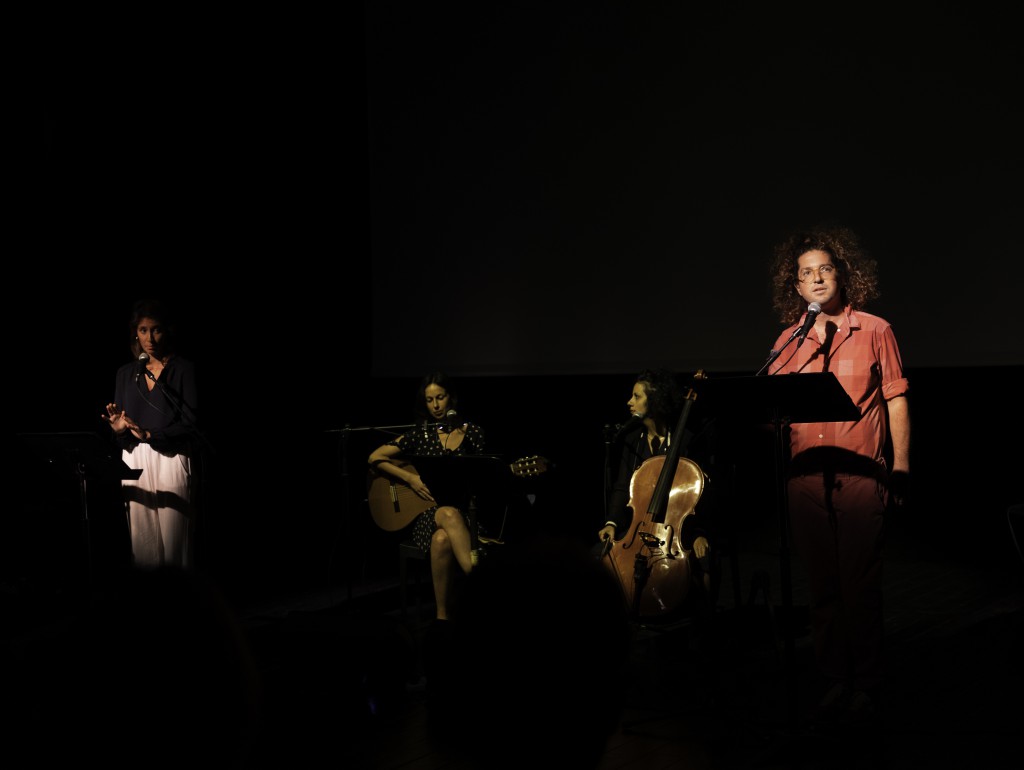 The next morning we gathered at the Jerusalem Institute for Policy Research to learn about Jerusalem's diverse communities – Jewish secular, traditional, ultra-Orthodox, Moslem and Christian – from experts in this field, and to hear about the demographics of the city and the needs and characteristics of its population groups.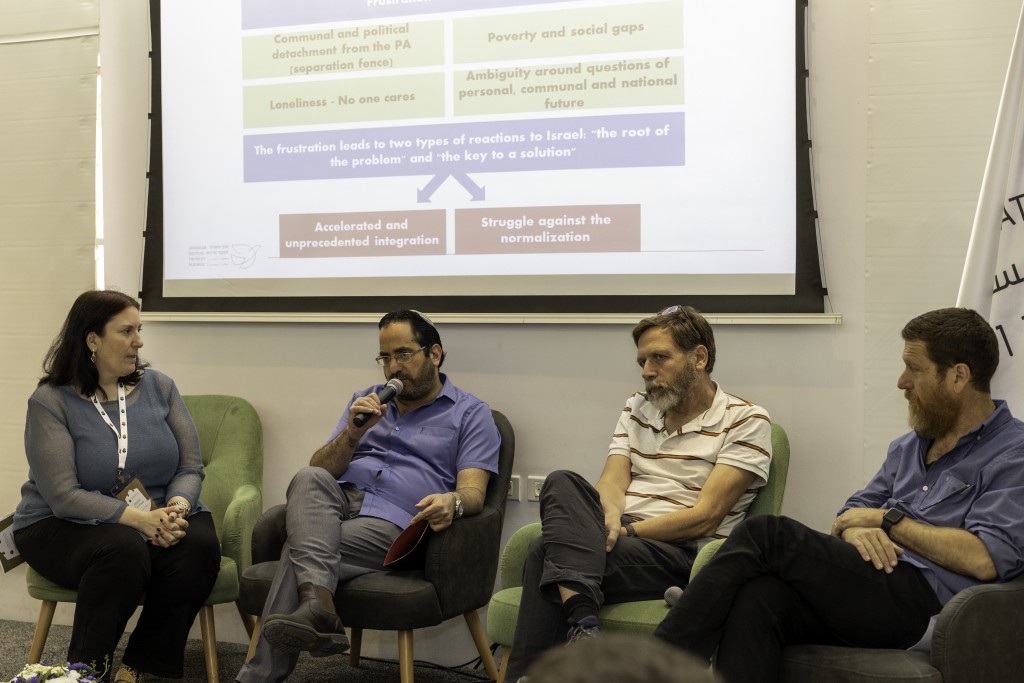 We then transitioned to a 'speed-dating' format to hear, in a more intimate and informal setting, how the Jerusalem Foundation supports initiatives that promote tolerance in Jerusalem. We sat in small circles to hear short presentations from representatives of organizations and initiatives that make up the Jerusalem Tolerance Coalition, at the Jerusalem Foundation's Shared Living Hub.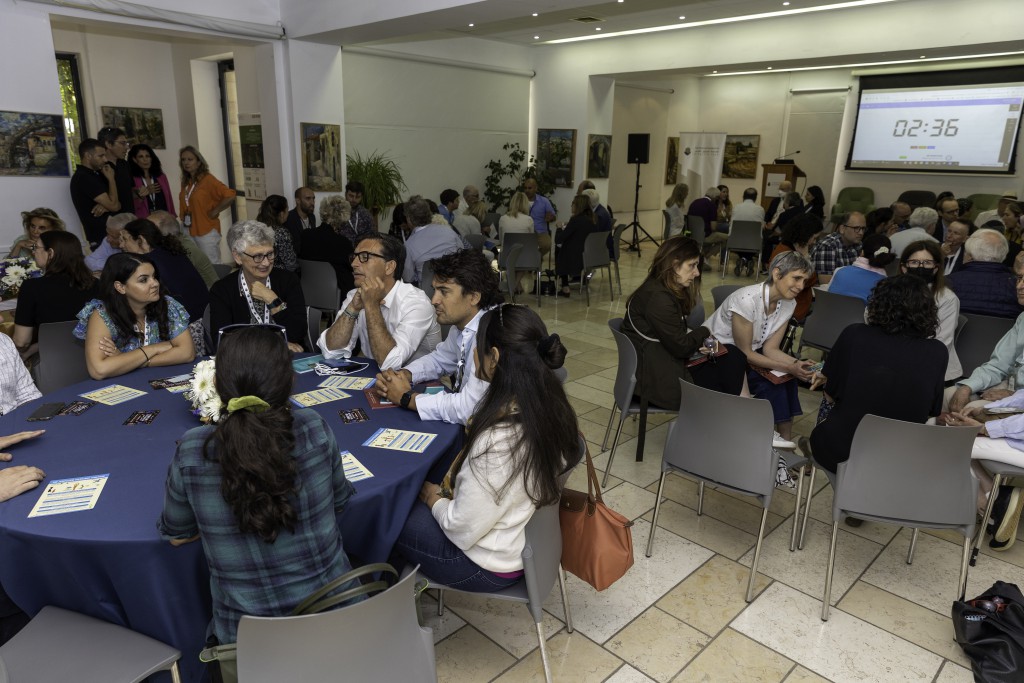 Since the Jerusalem Foundation is dedicated to developing communal strength for all of Jerusalem's residents, it is vital that we listen to community representatives in east Jerusalem and provide support that matches their needs. We visited the Beit Hanina Community Center, which we support, and heard from community representatives about the social, educational, cultural, and welfare needs of residents of east Jerusalem. We also heard about the imminent construction of the Community Sports, Fitness and Swimming Center in Beit Hanina, the first of its kind in all of east Jerusalem, which we are building.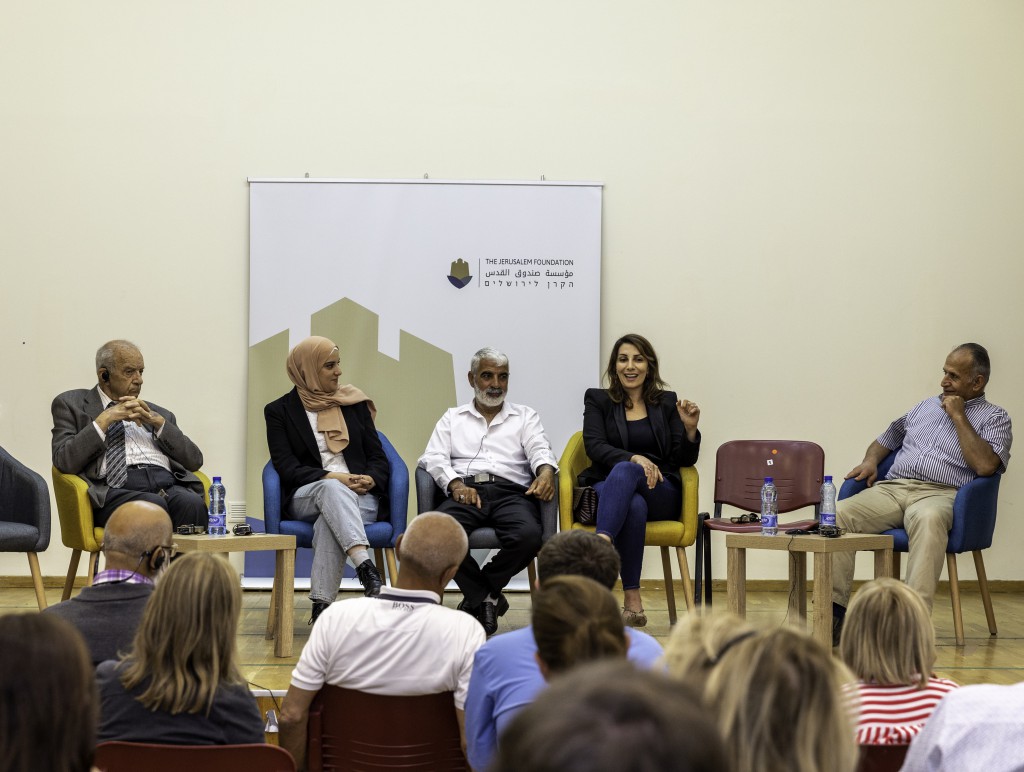 Visiting the Max Rayne Hand in Hand School, where Jewish and Arab schoolchildren study and play together in an integrated, bilingual environment, we reinforced our devotion to a better Jerusalem where children and their parents are building a genuine shared society. The Jerusalem Foundation has supported this school since its establishment, and we were delighted to open its state-of-the-art new high school building, whose construction we funded.
To finish off the second day, seminar participants had a celebratory dinner at the new Margulies Education Centre at the Jerusalem Botanical Gardens. Two new projects, led by the Jerusalem Foundation UK, were presented: a new entrance pavilion to the Botanical Gardens, thanks to funding from Marcus Margulies, and a new building for the Hassadna Jerusalem Music Conservatory, thanks to funding from the Ronson family and other donors. Marcus Margulies gave a beautiful keynote speech, and we were all captivated by music from some of Jerusalem's most talented young musicians from the Hassadna Jerusalem Music Conservatory.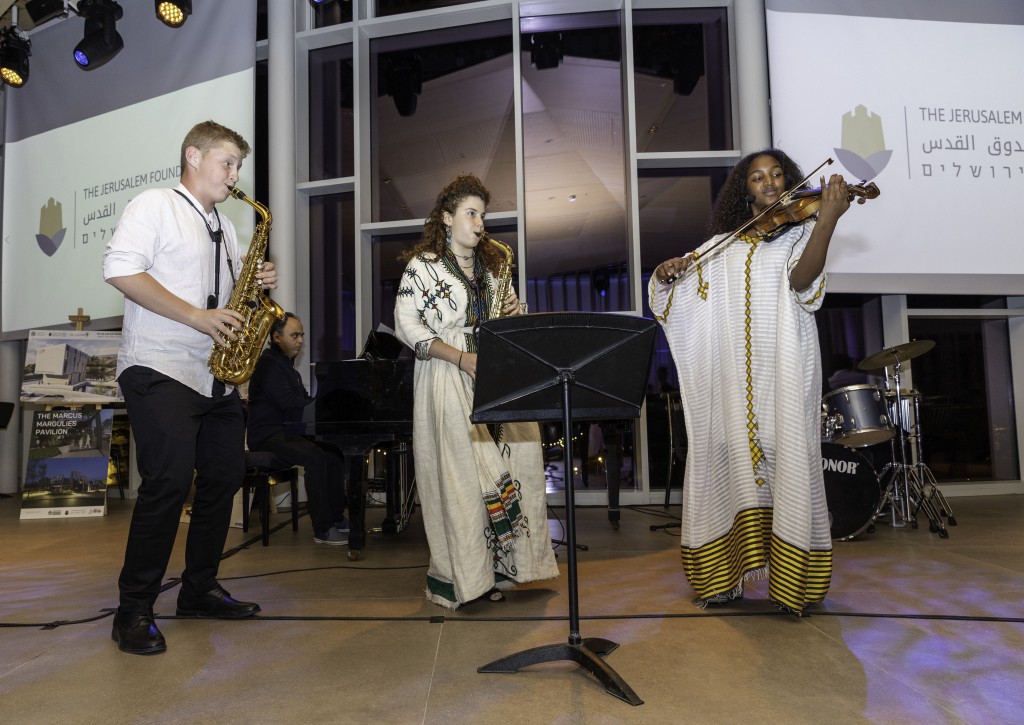 The Jerusalem Foundation's commitment to helping all of Jerusalem's residents participate in a shared society pivots on understanding that it is crucial to work in collaboration with Haredi leaders, and to preserve the religious identity of these communities. As such, we began our third day with a panel of four Haredi panelists who shared different perspectives of the challenges in Jerusalem for their communities. The thought-provoking conversations which followed definitely gave us all a desire to learn more about these particular challenges and do what we can to help.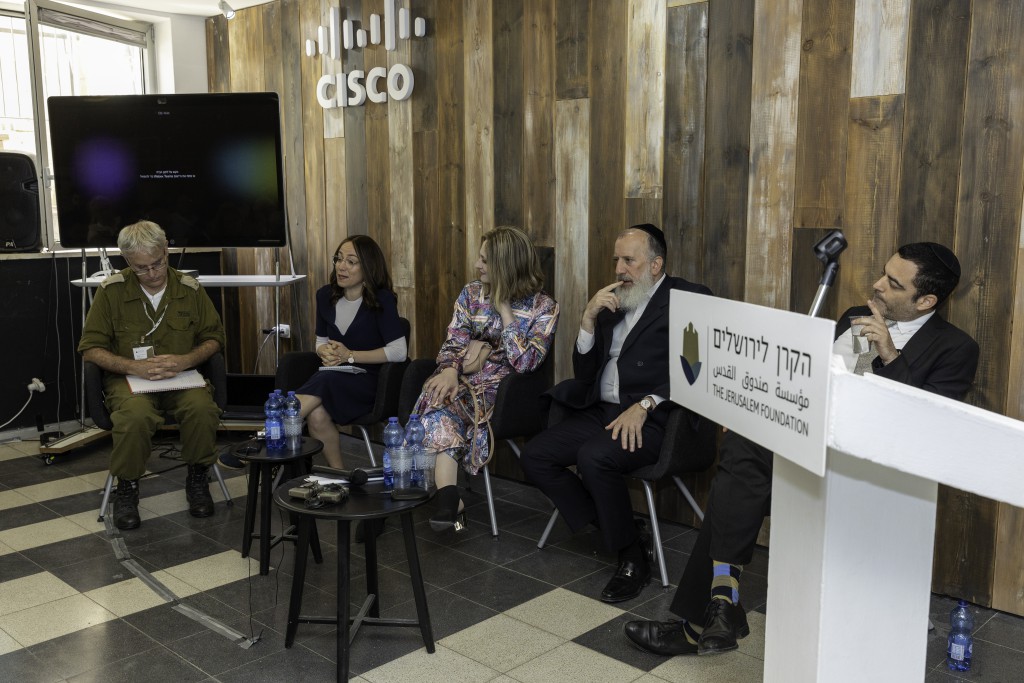 On a completely different note, four young leaders involved in Jerusalem's cultural sphere spoke on a panel about their social, cultural and artistic initiatives that enrich Jerusalem as a modern, thriving, metropolis and expand the opportunities available for Jerusalem's creative younger generation. From graffiti to rescuing food, rooftop events and contemporary art, the energy and talents of these panelists were inspiring and opened our eyes to Jerusalem's cultural and artistic potential.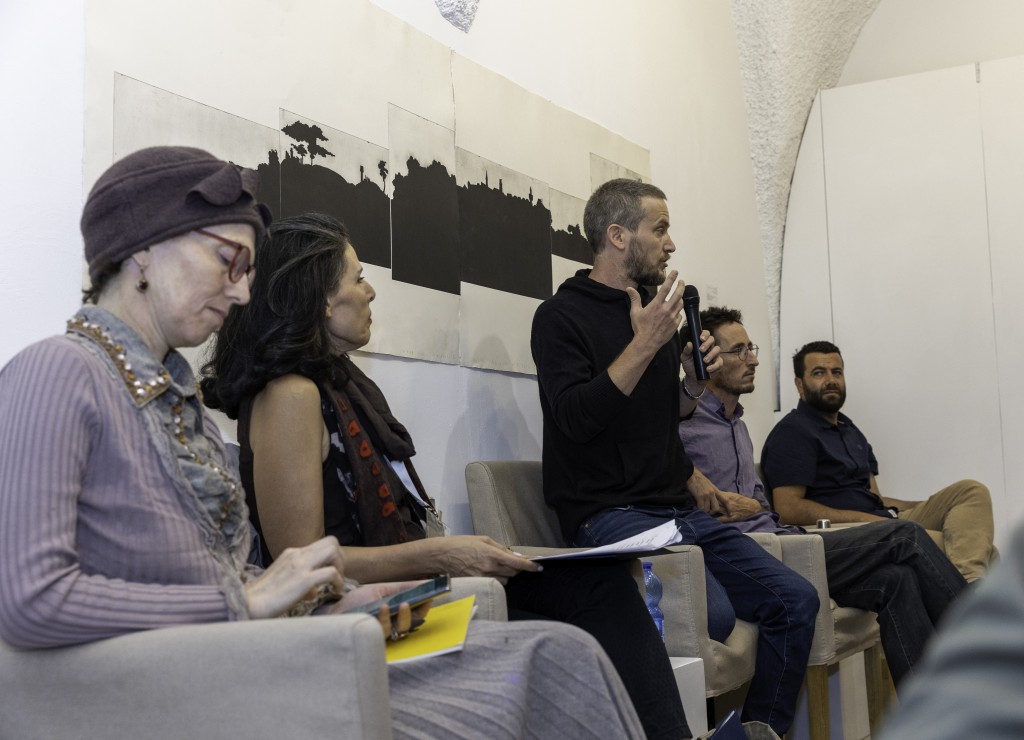 With yet another superb rooftop view of Jerusalem, the Museum on the Seam provided the perfect location for a scenic lunch break and for showcasing contemporary art. This museum exemplifies one of the Jerusalem Foundation's central values: creative culture by and for all communities in the city.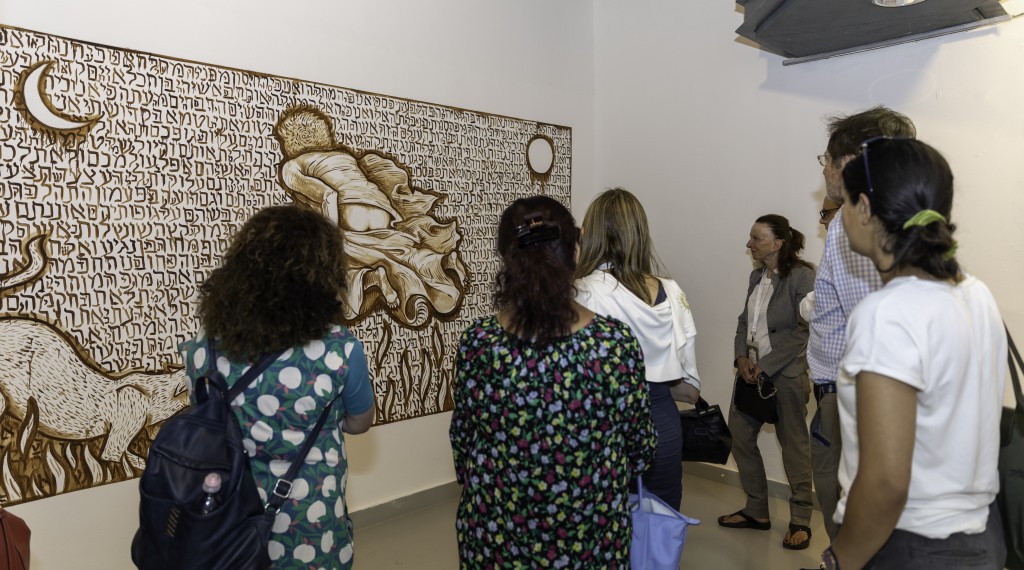 On the final afternoon, we laced up our sports shoes to play soccer with some of the children in Hapoel Katamon's Jewish-Arab Neighborhood Soccer League, and saw the power of coexistence through sport. The Neighborhood League, and the Jerusalem Foundation's other sports programs, promote coexistence and tolerance by using the common language of sport as a means for bringing communities together.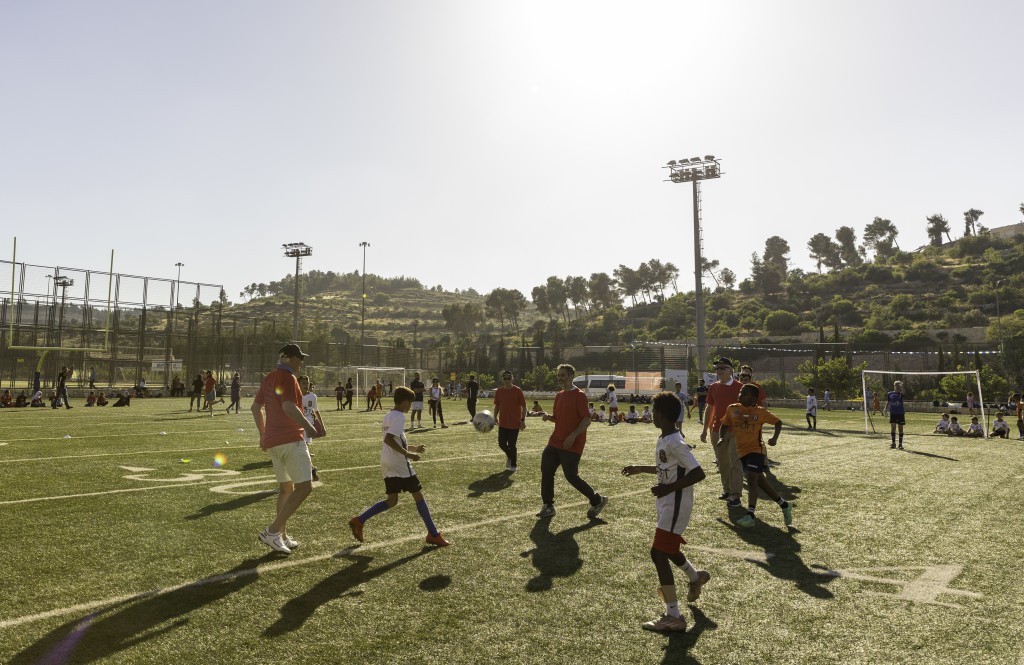 Celebrating Jerusalem's cultural diversity, we celebrated 10 years of the Sir Jack Lyons Charitable Trust Student Film Prize. Together with former winners and directors of Jerusalem film schools, we gathered at the Jerusalem Cinematheque to honor David Lyons who conceived of this prize together with the Jerusalem Foundation.
After our intense schedule of visits, panels, and more, it was time to eat, drink and be merry at an authentic Middle Eastern restaurant. With one hand on a darbuka drum and another on a glass of arak, everyone ate, drank and danced while cementing friendships made during the Seminar and whetting their appetites for more Jerusalem Foundation gatherings and events.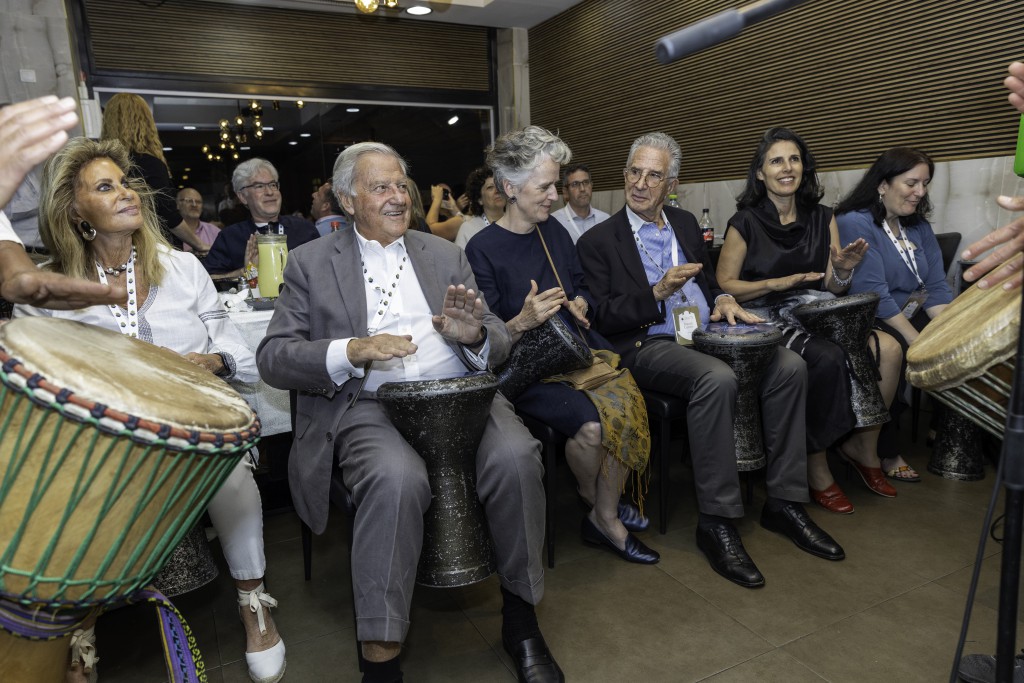 We were honored with the presence of Mayor Moshe Lion on a number of occasions during the seminar. The Jerusalem Foundation's authentic, beneficial partnership with the Mayor and the Municipality helps to advance many of our projects, including through matching municipal funding. Our role as Jerusalem's primary organization for initiating, leading, and overseeing philanthropic projects in the city is even more successful, thanks to this close and productive partnership with Mayor Lion and the Jerusalem Municipality.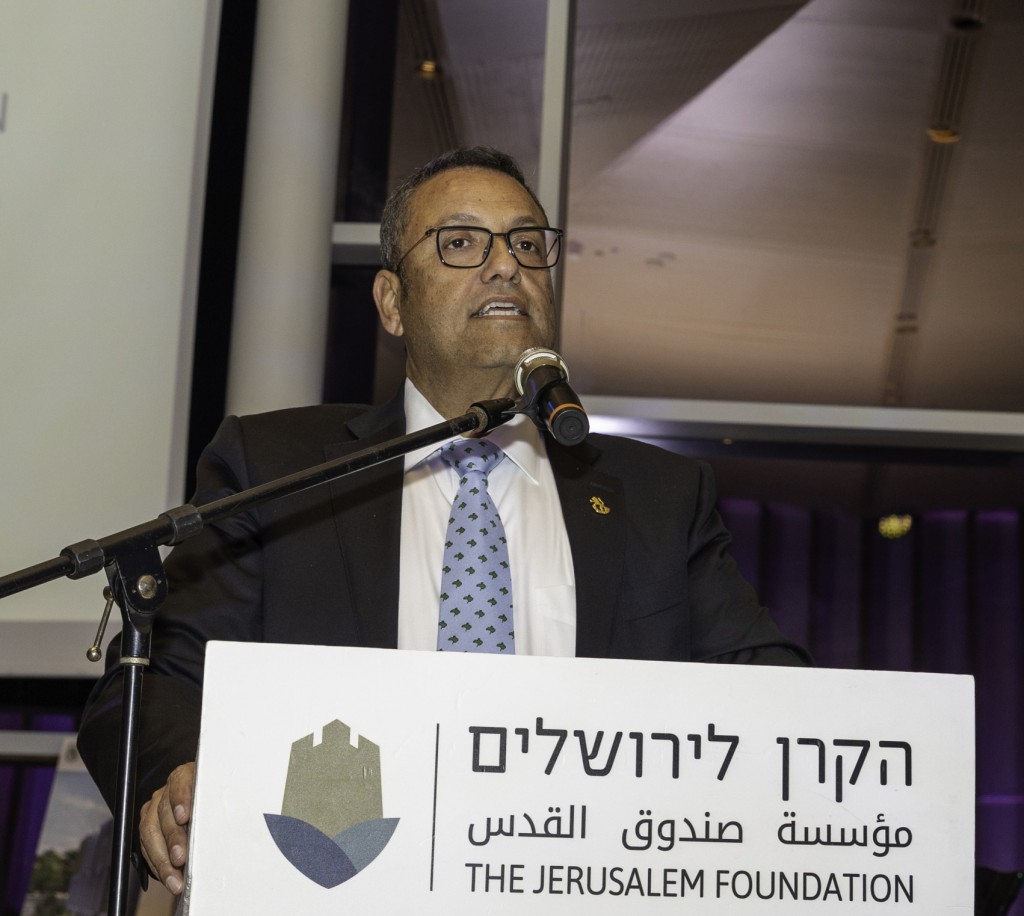 Whether you were able to join us for the seminar or not, we hope to see many of you back in Jerusalem soon to engage with, and learn about, our projects and to continue our joint work to make Jerusalem a stronger, more diverse, city for all.